Managing Azure Sql Database Performance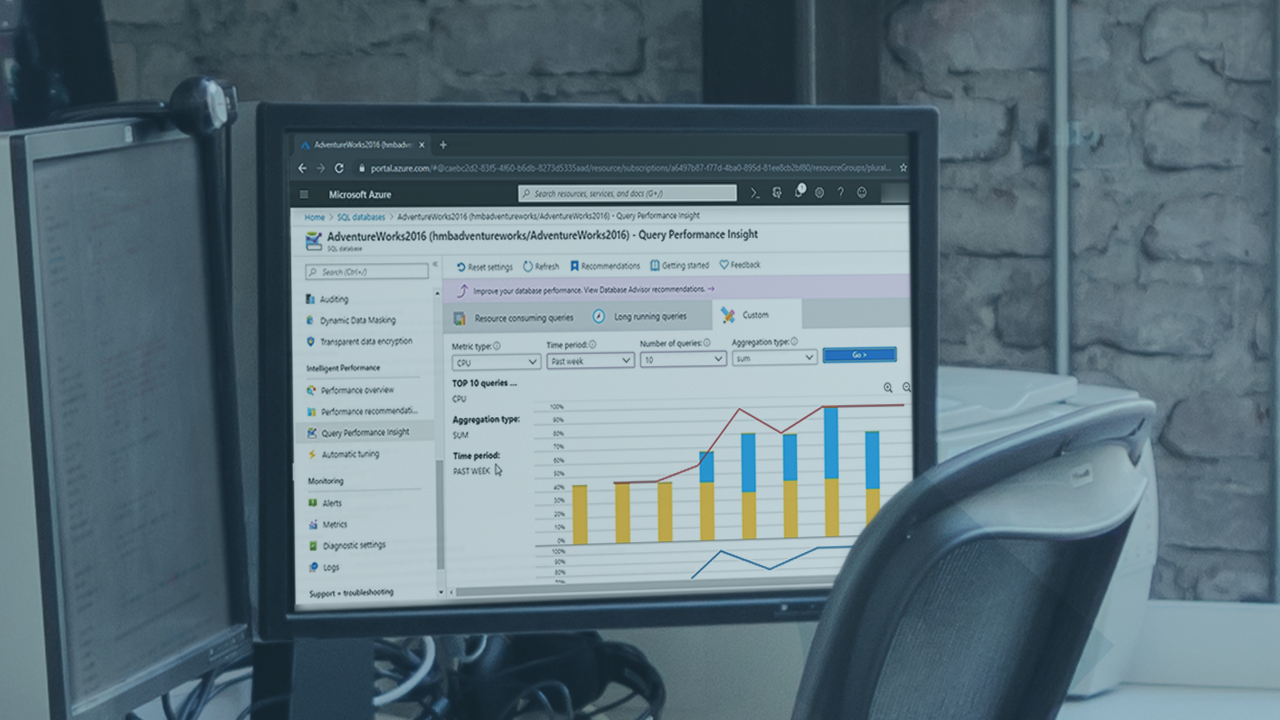 Today, I proudly announce that my first Pluralsight course was published. This course is related with Azure SQL database services and explains you how you can leverage Azure features and services to monitor your database performance, troubleshoot any issues that occur and tune your database performance, in a simple and easy way, that allows you to achieve the best performance on your databases.
Preparation
Since it is my first course, I will share with you all the experience and some lessons learned during the process of producing this course.
Firstly, it all started by contacting Pluralsight staff to understand how could I become a Pluralsight author and start to produce courses. In this case I was in contact with Kass Coleman, and she was really helpful and explained me clearly all the steps.

Then, I had to produce a demo course to provide to the content moderation team, so they could assess my current audio setup and my skills to produce the course. I end-up buying a new audio kit, since my previous one was not good enough to ensure a good quality of audio recording. I bought the Audio-Technica AT2020 Cardioid Condenser Studio XLR Microphone and additional components such as filter, audio interface. You can find the full bundle here. In case you need any assistance to choose the audio kit or install and configure it, the content moderation team will help you with it.

Another important detail is the recording software that you use. I started by using the Open Broadcaster Software (OBS), since it is free and works really well. But quickly I realized that, in order to use some of the required features to produce the course such as recording callouts or blur, I would need to use additional tools or software to do it. So, I tried initially to save money by not investing in a paid software to record my videos, but quickly I realized that I was spending more time doing the same actions, while trying to save that money. So, I end-up buying a license of Camtasia, since this is the sofware recommended by Pluralsight to be used while producing your courses. I could not be more happy with this, besides the fact it is paid and not cheap, it definitely worth the money by the amount of time it saves you while producing your courses.

After producing the demo, and getting approval, it is time to review the available courses, according to the Pluralsight courses plan, and then choose the course that most interests you.

Once you choose your course, you need to write a Course Proposal, specifying the topics you will talk in your course, how long will be your videos in each topic and the importance of each topic to the course.

Also you will be asked to prepare some demos, so during your course you can show to the end-users how they can apply the theory in practice.

In case you want to see what I am talking about, feel free to watch my course Managing Azure SQL Database Performance @ Pluralsight.
Lessons Learned
Definitely one of the lessons learned was around time management, since I had to produce this course while I am doing my day a day full time job. So, it became almost a second job. I had to put a lot of discipline in terms of how I was managing my time, so I could do as well my day a day tasks such as gym workout, go to the cinema and travel. I end-up creating slots in my calendar to allocate a specific time to work in my course. Usually I use to spend 2 hours every day to work in the course.

Another lesson learned is related to timelines. Initially I had three months planned to produce the course. But since this course would be delivered immediately after Christmas and New Years Eve, and since I have holidays planned to that time, I realized I would have only 1,5 - 2 months to produce this course, working in extra time after my work. So, I had to rush a bit to deliver the course, and sometimes I end-up not having some much time to improve some things in the course. So, definitely I would say, in case you have time, just take your time and do it as best as you can, so at the end you will definitely feel proud of yourself and what you achieved.

Another big lesson learned is picking the right place to record. In case you have the option to have a quiet and confortamble place to produce your course, definitely go with it. Currently I produce the courses at home, and since I live in an apartment in city center, sometimes while you are recording, you end-up picking people screaming outside, police sirens, honking cars, etc. So, most of those times, you will end-up deleting what you have recorded, and record it again.

And that is it. I hope this post helps you understand a bit of the process of producing courses, in this case for Pluralsight. Definitely during this journey, I improved a lot the quality of my presentations and learned useful techniques to use while producing your recordings. So, in case you feel you like to produce online courses and you have some spare time that you can spend, then feel free to contact Pluralsight team or even me, and we can try to hep you becoming a Pluralsight author.